Pricematch Guaranteed, book your return transfer and get a free gift!
Click the logo to visit yellowfishtransfers.com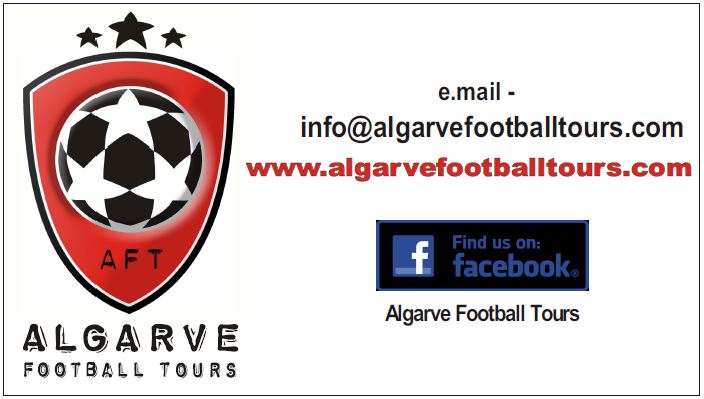 Bring your team to the Algarve!! Click to visit our website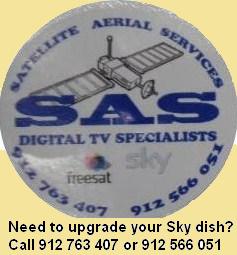 Alternatives to satellite dishes also supplied and installed


www.anglingiberia.com


Walking, mountain bike tours and kayak holiday trips in the Algarve.
Click the logo to visit their site.



Albufeira Golf Club Hire and Souvenir Shop





Golf Club Hire €25 one player, €20 per person two or more.





Also hats, gloves, shoes and balls.
We provide the golf course and transport, you just play.





Phone Joe 00351 922127665 or
Keith on 0044(0)7761 227146
Shop is in Praça Miguel Bombarda (old town) opposite the São Sebastião church museum and Tunes Bar.




The Algarve region of Portugal - information on bus and train services
This is an unofficial website compiled by a resident of the Algarve. It has come about as a result of many enquiries in various forums. No responsibility can be accepted for any problems caused by errors or omissions. This site is not connected with, nor endorsed by, any official operator or organisation. I welcome any feedback, comments and suggestions. In all cases I strongly recommend that you check times locally at the bus terminal etc as timetable changes are usually made without prior warning! Timetables are NOT posted at most bus stops. They still wonder why few people use the buses here.


Contents - summary
For list of all the timetables on the site click here – BUT YOU ARE STRONGLY ADVISED TO READ THE GUIDANCE NOTES first as, at first sight, the operations here can seem a bit complicated. For example, most buses in the Algarve do not have route / line numbers as they do in many countries.

An alphabetical list of all the places in the Algarve served by bus and train is here. The list below shows the most frequently consulted pages in the site.
All timetable pages carry the date on which I was last able to verify the times as being correct. I have used almost all the buses and trains myself.

NEWS and updates - latest - 13th December 2014
YET ANOTHER STRIKE ON THE RAILWAYS
A strike will stop most trains across the country on Thursday December 18th. Check at the official website www.cp.pt if planning to travel that day.

BUSES DIVERTED IN ALMANCIL
Roadworks in the centre of Almancil mean that the normal 'central' bus stop is out of use. Temporary stops are provided on nearby streets. There are maps at the usual stop to show you the locations of the temporary stops, which are about two minutes walk away.

Judging by the scale of these works, now seen by myself, this situation will last for some weeks.

MINOR CHANGES TO FROTA AZUL BUSES AROUND SILVES AND MESSINES
I have updated a couple of timetables as there have been minor changes to the Frota Azul buses around Messines and Silves: Most will be of no import to visitors, except that there is now a weekday morning bus from Amorosa into Messines during school holidays as well as schooldays.
TRAINS AT CHRISTMAS AND NEW YEAR - MANY TRAINS CANCELLED AT TEN DAYS NOTICE!!!

Don't forget that reservations are COMPULSORY on all long distance trains in Portugal and, as everywhere, they will be very busy during the holiday period.

CHRISTMAS AND NEW YEAR
JUST TEN DAYS BEFORE THE CHRISTMAS AND NEW YEAR HOLIDAY PERIOD, CP HAS, WITH ITS USUAL TOTAL DISREGARD FOR CUSTOMERS, ANNOUNCED THAT MANY LONG DISTANCE AND REGIONAL TRAINS WILL NOT NOW BE RUNNING ON DECEMBER 24th, 25th, 31st and JANUARY 1st. HARD LUCK IF YOU HAVE ALREADY BOUGHT TICKETS. DO PLEASE CHECK ON THE OFFICIAL WEBSITE WWW.CP.PT IF PLANNING TO TRAVEL OVER THAT PERIOD. MY TRAINS PAGE HAS BEEN UPDATED AS BEST I CAN WITH DETAILS FOR THE ALGARVE LINE.

COACHES (LONG DISTANCE BUSES) / LOCAL BUSES AT CHRISTMAS AND NEW YEAR

For long distance buses (coaches to British readers) the general pattern is that some journeys will not run in the evenings of December 24th and 31st, some early journeys will not run on December 25th and January 1st. The Seville - Lagos route does NOT RUN on December 25th and January 1st.

On local buses there is a Sunday service on December 25th (yes, buses do run on Christmas Day) also on 1st January. Normal service applies on other days.
STEP FREE ACCESS TO RAILWAY STATIONS AND TRAINS
I must emphasise that there is NO STEP FREE ACCESS at any Algarve station to any train while it is in the platform. All trains in use have steps up into the carriage. Some platforms are very low, making it difficult for some. I have added an item to the '
disabled page
' with detail of the various stations. Some progress is now being made with the provision of modern higher platforms at the stations on the eastern end of the line eg at Tavira but there are still steps up into the trains. It will some time before all the stations are so equipped.
CP OFFERS 25% DISCOUNT ON TRAIN TICKETS FOR THOSE AGED 25 YEARS OR UNDER

CP offers 25% off. If you are aged 25 or under, CP is offering a 25% discount on all Alfa Pendular, Intercidades, InterRegional and Regional train tickets. You can use this discount in any class, any day of the week. Just show official ID with proof of your age such as a Citizen card, ID card, driving licence or passport. You can buy your tickets from long-distance ticket offices, netTICKET travel agents. These tickets can be reissued or refunded.

Young people aged 26 or over can still enjoy the Cartão Jovem discount for individual journeys.

In addition, a 40% discount is available to all travellers on long distance Intercity and Alfa Pendular trains who make reservations on line five days or more in advance. Reservations open 30 days before travel and on some trains the number of these discounted tickets is limited. These tickets can be exchanged for a different train but are not refunded if you don't make the trip.

TOURIST PASSES FOR ALGARVE BUSES
These are available as three day versions at €29,10 and seven days for €36,25. Days must be consecutive. They can be bought at any bus station ticket office, also the Albufeira old town Bus Shop and the EVA ticket office in Largo do Dique, Portimão. They are valid on ALL buses operated by EVA or Frota Azul listed in timetables on this site. They are NOT VALID on EVA, Rede-Expressos or RENEX long distance services, international services nor on the local urban buses in Lagos, Portimão, Albufeira, Loulé, Vilamoura, Quarteira, Faro and Tavira. The local buses in those towns have their own day passes, multi-ride tickets and season tickets for frequent or regular users.

There is no other discount for persons over 60 / 65 except for residents.

BUS DELAYS - SOME RECENT EXAMPLES
Traffic congestion and unrealistic timetables mean that many buses cannot be relied upon to run to time, especially on the longer journeys. Here are some examples from my recent travels, all on weekdays except one :

Portimão - Albufeira Transrápido fast bus (it comes from Lagos) due out at 1740 left at 1756. Arrival in Albufeira was 25 minutes late.

On three recent journeys, the 1840 bus from Portimão to Albufeira has left on time but has arrived 8 - 10 minutes late despite only making two or three stops en route. One trip was on a Sunday.

Quatros Estradas (near Loulé) to Albufeira bus due at 1058 was twenty minutes late - it comes from Faro via Loulé. On the same day the 1145 Transrápido bus from Faro to Lagos was observed 15 minutes late at Albufeira.
OUT OF DATE TIMETABLES AT BUS STATIONS ETC
On my journeys I have noticed that out of date timetables are posted at several of the bus stations etc. If the bus companies cannot be bothered then we have problems! I have used the most up to date versions where I can find them - the people at Lagos and Portimão are pretty good, not so good elsewhere. There are no EVA timetables at all posted at Faro Bus Station!

THANK YOU
This site is being visited about 500 times a month. May I thank you for the positive comments and feedback I am receiving.

---
DISABLED OR FIND IT HARD TO GET AROUND? DEFICIENTE? BEHINDERTE? HANDICAPÉ?
Please click here for some observations on this issue. You will have problems using the buses and trains in the Algarve. I am able-bodied by the way!

Why the site exists
I have built this site of local bus, train and ferry information here in the Algarve in response to many queries raised through various forums.

The main idea is to allow visitors and potential visitors to plan ahead by getting an understanding of the local public transport operations and the places they serve and don't! I recommend that wherever possible you check times locally. Updates are continuous. Whenever I go somewhere, I check the information. Each timetable bears the date on which I was last able to verify it as being correct.Schedule changes are not very frequent, but do happen and usually without advance warning. Neither the website nor the bus station posts are used for this type of information and changes do happen without my being aware.

I live in the Algarve and use these buses and trains as I do not drive. Not all routes and services are included. I have left out those unlikely to be of use to visitors, for example some short schooldays only runs.

I have not included full details of some of the local 'city' bus type operations. In some cases eg Portimão and Lagos they have a website to which I can redirect. In other cases eg Albufeira the published information ranges from the poor to non-existent. You should make enquiries at the local bus station or tourist information office if required.
Please note that tickets are NOT interchangeable between these purely urban buses and the other buses.

As much as possible has been checked on the ground eg by using the buses concerned and/or obtaining the printed timetables.

The official website of the major local operator, EVA, can be found at www.eva-bus.com ; the other, smaller, company Frota Azul also has a website. Both have limited timetable information. They list buses to and from main destinations only, plus fares between major points. Not all the timetables are available for download and printing. There are often differences between the information on the websites and the timetables at the bus stations etc. I use the printed information.

I would be pleased to receive any timetables. If you can scan or photo them please email them to me. I can then include the data in these pages.
CUR
RENT ALGARVE WEATHER


RECOMMENDED BARS IN OLD TOWN ALBUFEIRA



ONE FOR THE ROAD

(formerly Birianite Bar)
Open weekdays from 4pm, weekends from noon.
Subject to alteration for major sports events.
Sky Sports TV, Free wifi for customers
In summer - quizzes Tuesday and Saturday 10pm,
live music twice a week and other entertainment.
No smoking inside, outside seats available.
Rua das Telecommunicações near old town Map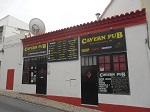 The Cavern Pub
English owned and run since 1991 Old town Albufeira, Rua do MFA, two minutes walk from the square.
Website
From 12 noon weekends, 6pm weekdays.

60's and 70's music plus all UK sport on TV. Free wifi for customers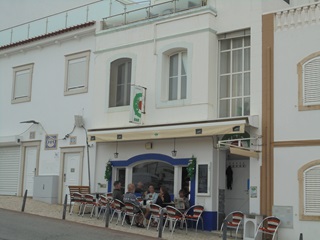 TUNES BAR
ENGLISH OWNED
Old town Albufeira near the Sol e Mar Hotel
Up the steps by the tunnel and turn right to Praça Miguel Bombarda

Good music, UK Sports on TV. Free wifi for customers

Winter hours : closed Mondays, open Tuesday, Thursday, Friday, Saturday and Sunday from1030am with full range of bar snacks etc. Open at 1pm Wednesdays but no food that day.
Non smoking inside, seats outside.
website
Tel : 289 589 977



RECOMMENDED BARS IN OTHER PARTS O

F TOWN



These are NOT personal recommendations neither are these inserts paid for. Just ideas from regular visitors I meet.
Hours will vary according to season.

ARTE BAR, CERRO GRANDE

Website Facebook
Between the old town and marina.

FAT CATS DINER, RUA DUNFERMLINE

Near Paraiso, Tropical Sol, Eirasol, Forte do Vale etc
CLOSED 1st November to mid December
Facebook page

VICTORIA BAR RUA SAMORA BARROS

Near Albufera Jardim, Windmill Hill, Páteo Village. Facebook