Bus Maps of the Albufeira area LOCAL 'GIRO' BUSES
THE FULL SIZE OFFICIAL MAP OF THE GIRO NETWORK CAN BE DOWNLOADED
HERE
Below is a reduced size version of the Albufeira Giro route map current as of the date above.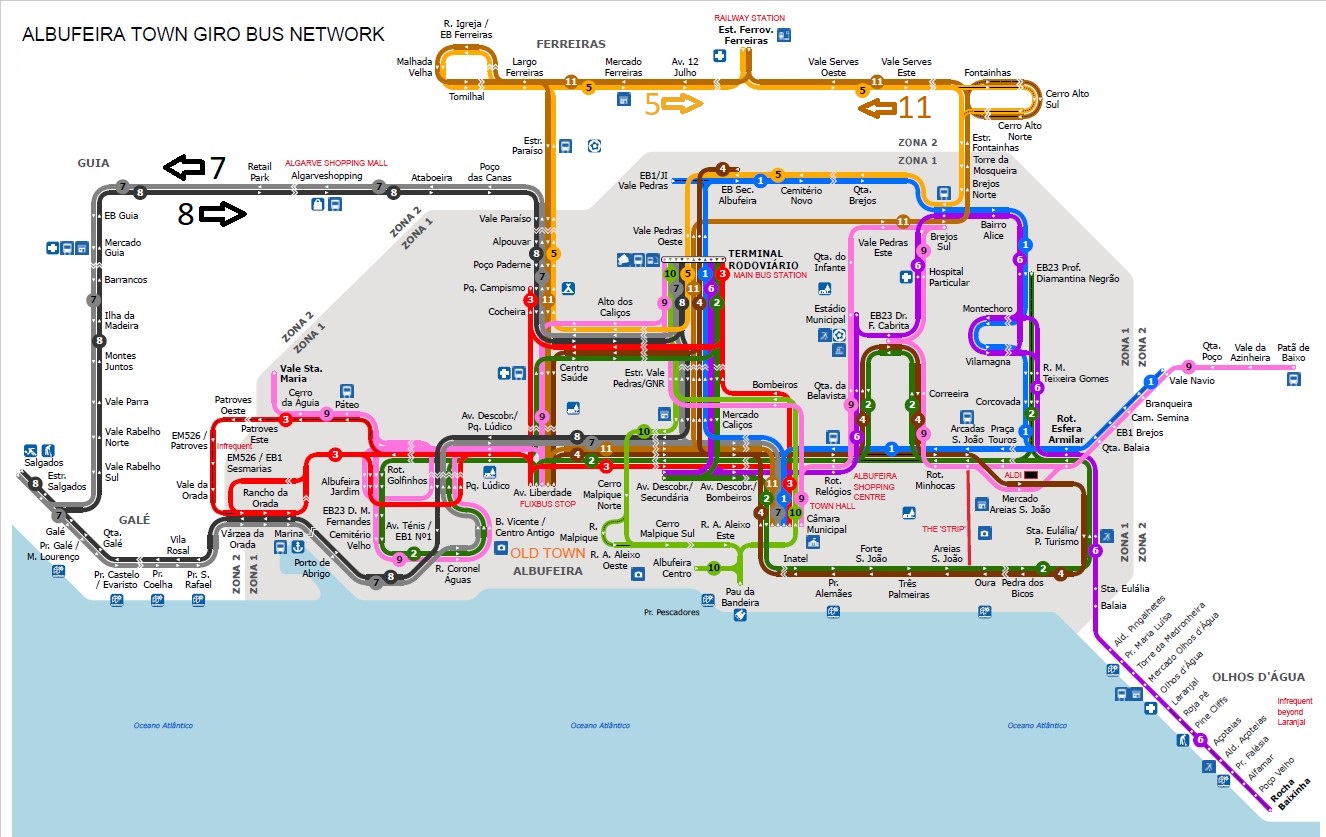 For my bus and train map of the whole Algarve region, please click here.
The regional bus company website at www.vamusalgarve.pt has detailed maps of individual routes with all stops marked.
The diagram below shows all the routes operated by VAMUS linking Albufeira with nearby towns and villages and all the stops in the town of Albufeira.
The fast buses on routes 51, 56 and 57 only stop at the Bus Station, which is about 1 mile (1.6km) from the town centre.

All regional buses apart from the number 28 bus to/from Messines (purple) start or end their journeys at the Bus Station.
These buses do NOT go to the old town centre, which is 1.6km/1 mile from the Bus Station.

click to see larger size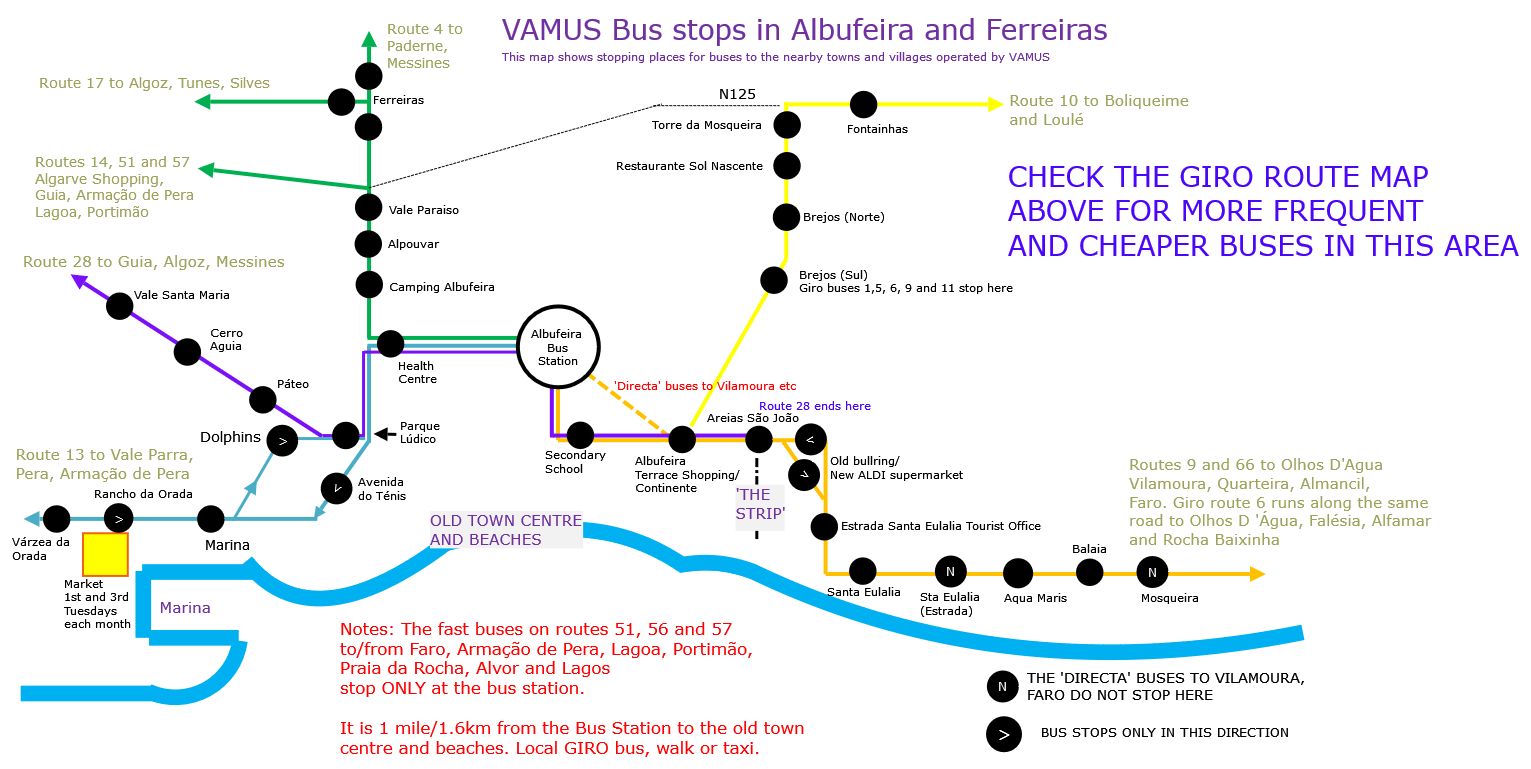 Large map of old town showing different bus stops and other transport information here.

A map of Albufeira showing the main roads, roundabouts and the different areas, click here.
For a good interactive map of the Albufeira town area, click here.

Back to the Albufeira bus page here

www.algarvebus.info