Loulé city centre
The information has been obtained from printed timetables and other local sources (like taking the bus) and is given in good faith.
Correct to the best of my knowledge as of 18th August - checked on official website but not in person
The most likely time for changes is the start of the school year on 12th September.

This map shows the centre of Loulé and where the buses stop in relation to the markets etc.
The stop marked J is outside the Portugal Telecom office for the buses to and from Faro, Almancil etc.
The buses to and from Touriz, Benafim and Salir stop only at the Bus Station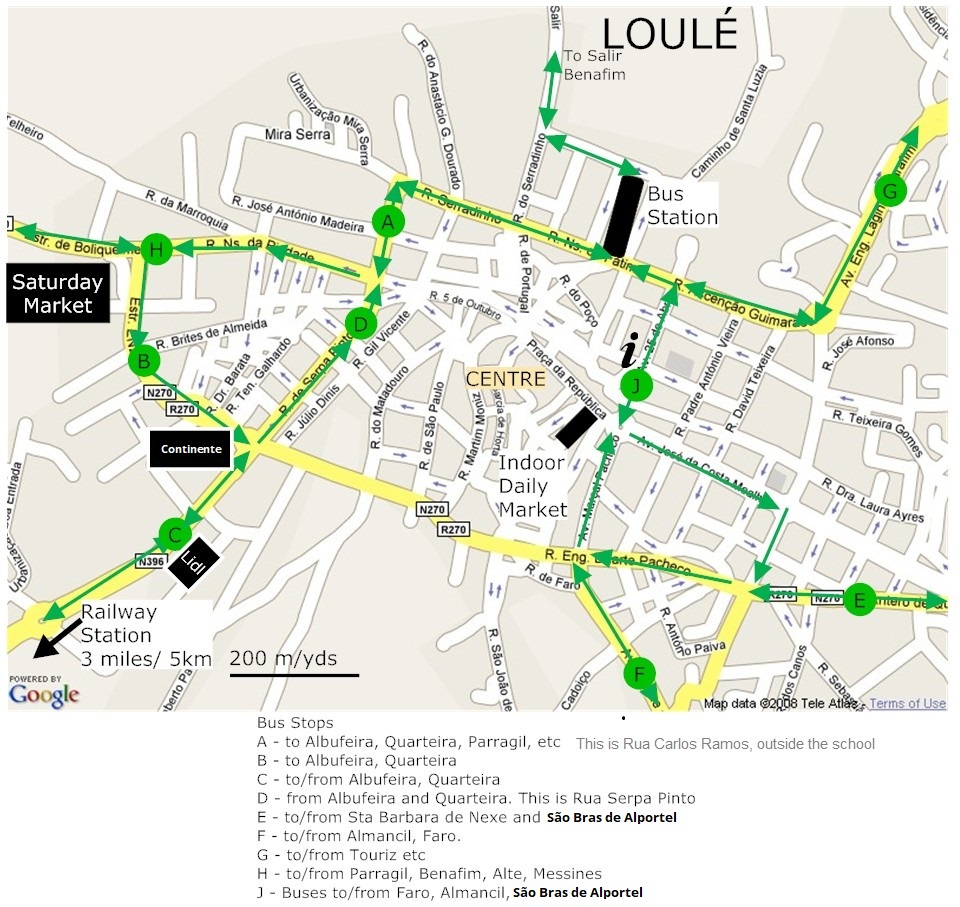 A new bus service was launched on 11th July to link the railway station with Loulé town and Quarteira.
Predictably there is no information whatsoever on any official website!
Loulé Castle - click picture to see full-size

Back to the main page here

www.algarvebus.info