Loulé city centre - bus stops and routes

The information has been obtained from printed timetables and other local sources (like taking the bus) and is given in good faith.


Local buses at Loulé - list of routes - click the link to see the times which will open a new window or tab

This map shows the centre of Loulé and where the buses stop in relation to the markets etc.
The stop marked J is outside the Portugal Telecom office for the buses to and from Faro, Almancil etc.
The buses to and from Benafim and Salir stop only at the Bus Station
The local town service does not operate on Saturday afternoons nor all day Sunday and most holidays.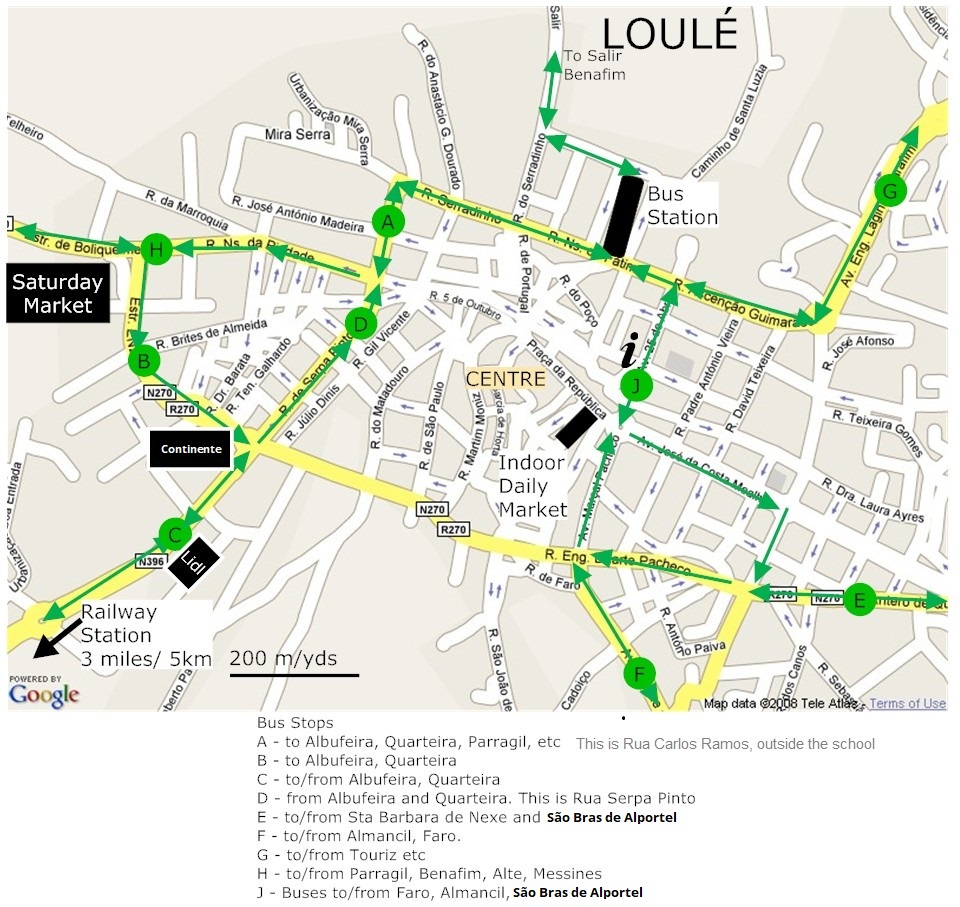 Loulé Castle - click picture to see full-size

www.algarvebus.info