LONG DISTANCE BUS (COACH) TICKETS MAY BE AVAILABLE ONLY 30 DAYS IN ADVANCE
Page compiled from visits to the city. Porto is not in the Algarve - I have been visiting! It is the second city of Portugal, located in the north about 200 miles / 320km from Lisbon.

Please confirm/check on the various official websites before travelling. The emphasis is on public transport, partly as it is so efficient and inexpensive and partly as I don't drive and I am too mean to pay for taxis if there's an alternative.

CONTACTLESS PAYMENT PILOT PROGRAMME ON PORTO CITY TRANSPORT

Contactless payment in not generally available on Porto city transport. However, a pilot programme is under way which allows contactless payment at some metro stations and on one popular bus route. The airport station is included. Cards accepted are VISA, VPAY, Electron and Mastercard. You are advised to remove the card from your wallet to avoid having two different cards pinged for payment! On the Metro, contactless is available at :

Purple Line (E): Aeroporto, Senhora da Hora, Casa da Música and Trindade stations;
Lines A, B, C, D and F: Campanhã, Bolhão, Campo 24 de Agosto, São Bento and Aliados (city centre stations).
Also available on the number 500 bus which runs between Praça da Républica (Aliados) and Matosinhos.

Each tap will cost €2.15 and is valid for 1hr 15 minutes including transfers / changes. If you make four or more journeys in the same day, the price is capped at €7, therefore the same as a 1 day Andante Tour ticket. You must use only the validators like this. Thanks to Helena A on Trip Advisor for this information.
Arriving in Porto by Air
Porto Airport has a station on the Metro do Porto light-rail system. Metro from the airport runs to the city centre TRINDAD station currently every 15 - 20 minutes on weekdays, about every 20 minutes at weekends and on holdiays, from 05.57 until last train at 00.42 every night. Some trains are extended to Campanhã (for the main railway station and long distance bus station) ending at Estádio do Dragão, the stadium of FC Porto.

More information at www.metrodoporto.pt and below. Tickets must be bought from the ticket machines at the station or at the tourist information office. You can reach most of the city centre (you may need to change lines at Trindad) in about 35 minutes for €2,75, which includes the 60 cents for the rechargeable ticket card you can re-use for later trips.

The metro station at the airport is on the surface. Most of the journey into the city is also on the surface. The vehicles are fully accessible - picture below. There is plenty of space for wheelchairs and large items of luggage at each end of the trains. Most trains from the airport now end at Trindad station. You may therefore have to change lines there to get anywhere else, including the main Campanhã railway station. At Trindad it is a matter of a few steps between levels or an elevator. If going to Campanhã, avoid even that minor inconvenience by getting off the airport train at the station before Trindad, called Lapa and wait on the same platform for one going to Campanhã.

The return metro service from Trindad starts on weekdays at 05.58hrs, weekends and holidays at 06.22hrs and runs every day until 00.44hrs. Trains are currently running about every 15 minutes on weekdays between about 0700 and 2000. At other times there are two or three trains each hour. Check times, it is Line E, at www.metrodoporto.pt
The TRANSDEV bus company runs a sparse bus service direct from the airport to the long distance bus station at Campanhã. Details at http://www.transdev.pt/aeroportoporto/ this is the same bus station as used by many long distance services to and from Porto.

There are also a number of local bus routes from the airport to various suburbs not covered by the metro. Times at www.stcp.pt or see below.

There is a bus once each hour during the night, when the metro does not run, between the city centre at Aliados and the airport. Go to http://www.stcp.pt/en/travel/ and find route / line 3M.

Arriving in Porto by train
Intercity and Alfa Pendular trains arrive at the Porto Campanhã station. This is on the eastern edge of the city, about 2km or 1¼ miles from the city centre. If you have booked on line to Campanhã, you can connect with local 'Urbanos' trains free of charge for the 3 minute run to the city centre station of São Bento. There are also local trains to the eastern suburbs - more information at www.cp.pt - look for Urbanos Porto or see below.

Alternatively, you can pick up the Metro do Porto at Campanhã for the city centre plus the northern and western suburbs, or take one of the many buses - see below. Tip - there is only one ticket machine at the metro station entrance. There are more in the main station building on Platform 1. There is also a 'Loja Andante' (city transport ticket and enquiry office) on the way to the metro platforms, queues (lines) are often very long.

Estádio do Dragão, the stadium of FC Porto, is about 1.2km from Campanhã or one stop on the Metro to Estádio do Dragão.

Most Regional and Urbanos trains go to/from both the Campanhã and São Bento stations, but some do not. Check times carefully.
Arriving / departing Porto by bus (coach)
The long-distance bus (coach) timetables often do not tell you which bus station is used, which in larger cities with more than one (such as Porto!) is a bit of a problem. There are several long distance bus stations in Porto, used by the different companies.

Below are the long distance and regional terminals and the companies that use them. Note that at most there is nothing and often no-one to tell you which bus leaves from which stop, so allow time to find the correct stop for your bus. For long distance buses, you must usually purchase a ticket either from the company website or from a ticket office before boarding. On local and suburban city buses you can pay the driver in cash, fares are around €2 but almost everyone has a pass of some kind.

Porto Bus Stations / Bus Terminals
A new bus station has opened in Porto adjacent to the Campanhã railway station. Various operators have now moved their services to it.

The names of the various different bus companies are shown with links to their websites.

Airport - some journeys to / from northern Spain with ALSA, AUTNA, Flixbus, Internorte and Rede Expressos stop at the airport.
Batalha - see Rua Alexandre Herculano below
Campanhã (railway station) - local routes STCP city buses see also below for the new regional and long distance Terminal Intermodal Campanhã nearby
Campo 24 do Agosto. This bus station is now closed.
Casa da Musica - adjacent to Casa da Musica metro station. ALSA, Internorte including their Eurolines international services, Autna services to Vigo (Spain), also Espirito Santo route 18 across the Arrabida bridge to/ from Coimbrões and Afurada. Picture here.
Hospital São João - Transdev, many STCP city buses, some other commuter buses and metro line D - in the city's northern suburbs next to the metro station Hospital São João. Close to University etc. A downloadable leaflet showing the layout of stops and a spider map of city and suburban places served is here.
João de Deus metro station (actually south of the river in Gaia) - MGC Transportes, Espirito Santo
Parque das Camelias (Rua de Augusto Rosa) - AV Feirense, Espirito Santo - outdoor bus station in an awkward location in Batalha district several minutes walk from nearest metro stations at Bolhão or São Bento. Picture here.
Polo Universitário - Rodonorte - next to the metro station of the same name to the north of the city centre. Weekdays only service to various small towns. Also used by some Rede-Expressos services towards Amarante erc.
Praçeta Régulo Maguanha - AV Minho, AV Pacense, also some Transdev routes Situated 2 minutes walk from Trindad metro station. A very basic facility! This is just off Rua de Fonseca Carlos. Picture here
Rua Alexandre Herculano - União Transportes dos Carvalhos (UTC) - this is the street outside the former Batalha terminal that was also called Garagem Atlantico.
Terminal Intermodal Campanhã (TIC) adjacent to Campanhã railway and metro stations, about 3 minutes walk via a tunnel under the tracks. All Rede Expressos domestic and international routes now use this new facility. Also used by ALSA - services to Spain, AUTNA (to Vigo, Spain),ETG Gondarmarense, Internorte, Flixbus and Gypsyy Bus for their direct service between Porto and Sintra.
Trindad (next to the metro station) - VALPI

Getting around Porto by Metro

The Metro do Porto is not an underground railway like London, New York or Lisbon. It's a network of six tram or light-rail lines, running on the surface in the suburbs, then converging to run under the city centre in tunnels. The website has comprehensive information, much of it in English.

Trains run every 15 - 30 minutes on each line from 06.00hrs until around 01.00hrs. Through the central section from Senhora da Hora to Estádio do Dragão that means a train every 5 or 6 minutes most of the day. Four of the lines radiate out to the western and north-western suburbs and the airport. Line D, runs north to south from the Hospital São João across the Douro River (on a rather spectacular bridge) to Santo Oviedo, in the city of Gaia. Line F extends eastwards through the Rio Tinto area into the neighbouring city of Gondomar.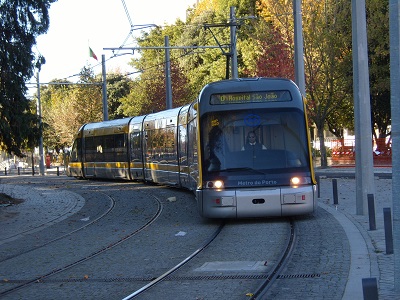 Ticketing is fully integrated with most buses, trams and much of the local rail network under the 'ANDANTE' banner. Zonal fares are used, so you must always be sure that you buy a ticket for the correct number of zones for your journey. Day passes are available and you can choose how many zones you want. Tickets are ridiculously cheap by UK standards; a two zone (Z2) ticket covers most central city journeys and is €1.20! A two zone (Z2) day pass is €4,15 - this covers the whole of the central city area. In both cases add 60 cents for the rechargeable ticket card. You must validate your ticket at the scanners when starting each journey or changing between Metro lines or from bus to Metro. If a nasty noise sounds and a red light flashes, your ticket is not valid!
The Andante tickets are re-chargeable, so for example, the first ticket, for example from the airport to the city, will cost €2.60 (including €0.60 for the card) and subsequent re-charges for the same zones just €2.00 per trip. You can re-charge the ticket until it wears out or the micro-chip fails! You can recharge your ticket with rides of the same value or change the ticket type on the machine, but the Andante offices will swap for you if needed.
However the Andante Tour 3 and 7 day tickets are not rechargeable. Also, these are NOT valid on the 'old' trams on routes 1, 18 and 22 nor on the elevator.

Metro stations and stops are unstaffed. The machines take coins, notes and cards. Many stations have only one ticket machine. Don't be tempted to avoid paying - although there are no entry barriers on the system, groups of revenue protection staff make random spot checks on passengers with hand-held scanners. The current penalty for travelling without a validated ticket is €95. During one visit, my ticket was checked twice on the same tram by two different inspectors ten minutes apart.

On a security note, uniformed security staff patrol most stations, day and night. These are the only visible staff apart from train crew and those ticket inspectors. I also noticed city police routinely travelling on trams. The whole system seemed safe and secure; no groups of kids or beggars hanging about. Many stations now also have CCTV.

Non-Portuguese speakers will be pleased to know that almost all the signs and announcements on Metro are in English as well as Portuguese.
Getting around Porto by Train

The Porto Urbanos train network is operated by CP, the national rail operator. There are three routes serving the northern and eastern suburbs with a fourth line south to Espinho and Aveiro. Large map here.

Trains run at much less frequent intervals than the Metro, especially at weekends, so you will need to check timetables at www.cp.pt before making a journey - look for the 'Urbanos Porto'. However, as a general guide, trains on the Braga line run about every hour every day, on the Guimarães line about every two hours; to Penafiel and Marco de Canaveses about once every hour daily, with additional trains on weekdays rush hours on all lines. Down to Espinho and Aveiro trains run about every half hour on weekdays and every hour at weekends and holidays with weekday rush hour extras. If you are coming by train from Lisbon to either Aveiro or Vila Nova de Gaia, all the trains stop there before they reach Porto Campanhã.

Fares are very inexpensive. The 1hr 20 minute ride from Porto São Bento to Braga or Guimarães will cost you a whole €3.25 on the local trains. Various tourist passes are available also if you plan to travel more frequently. The CP Urbanos routes within the Greater Porto area are incorporated into the metro and bus Andante ticketing system. Any tickets specific to trips on CP trains are now issued on a rechargeable card called SIGA, which costs 50 cents. These can be reloaded and re-used for any trip wholly on the Porto Urbanos network. For regular users, there a many different passes available. The Andante Tour passes are available to destinations within about 30 minutes of the city, for example to Espinho.

Getting around Porto by bus

Porto has an excellent bus network covering the city and far out into the suburbs. Many buses are operated by STCP (Sociedade de Transportes Colectivos do Porto, SA) but, especially out in the suburbs, there are several other operators. Almost all of their routes are integrated into the ANDANTE ticketing system, but you might find the times slightly harder to come by as some websites are not easy to use. STCP times and route maps are all available through their website; timetables were clearly displayed at most of the bus stops I used. Beware that in some busy places/interchanges there are several bus stops, so you sometimes have to look for the right one for your route. Several routes radiate from the Airport into the suburbs to complement the Metro service. Consult this website for a comprehensive, all operators, trip planner for the Porto Metro area. Cash fare is €2 on STCP buses, may be different on other buses. Pre-paid tickets (10 journeys) are cheaper.

Other bus operators in the area : sites are only in Portuguese. Note that cash fares paid on board cost more than previously acquired tickets.

Click the logos to go to the bus company websites, which will open in a new tab or window. Go to this section above for for the various bus stations they use.

MARÉ MATOSINHOS
Buses around Matosinhos, Senhora da Hora, Valongo, Areosa and Leca connecting with metro service, also local service from the airport to nearby suburbs. They also have a couple of routes into the centre of Porto and route 106 which connects the main Campanhã railway station, Mar Shopping and Matosinhos while avoiding the city centre.

Espirito Santo

Buses in and around Vila Nova de Gaia, also between Vila Nova de Gaia and Porto (Casa da Musica and city centre Parque das Camelias. Route map here (external link).

Maia Transportes

Buses in and around Maia connecting with Porto metro tram service.

MGC Transportes
- a few buses to places south of Porto.e.g Avintes and Mafamude

Valpibus

Valpi operate in and around Penafiel area, also with services between that area and Porto Trindad metro station.

UTC - Uniȃo Transportes dos Carvalhos

buses between Espinho, Carvalhos and Porto (Rua Alexandre Herculano).

ETG Gondomarense

buses in and around Gondomar and to/from Porto Campo 24 de Agosto, Porto Campanhã and elsewhere.
AV Landim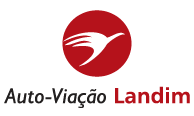 From Trindad metro station to Celorico de Basto via Penafiel (one trip, weekdays only); to Felgueiras via Lousada, Freamunde and Paços De Ferreira frequent weekday service plus weekday rush hour extras to and from the Hospital São Jõao and University . Very few buses at weekends. Also to Felgueiras via Santo Tirso and Vizela several times every day. Many of their buses also stop at Hospital São João bus station.

AV Pacense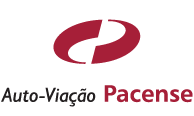 From Trindad metro, shares routes with AV Landim above.

Rodonorte
from Polo Universitário metro station, limited weekday buses to various small towns to the east. 'Express' routes to larger towns are now operated by Rede-Expressos.

Getting around Porto by tram (classic tram)
There are only three tram routes remaining in Porto. Ancient (but refurbished) four-wheeled wooden trams dating from the 1920's are used. Although operated primarily for tourists, local people still use them. Hours of service are limited at this time, between about 0900 and 1900 daily, with some later trips when trams return to the depôt at Massarelos.

Route 1 runs from Infante (Praça do Henrique) via Massarelos, the depot (and museum) along by the river to Passeio Alegre. Currently operating every 12 minutes.


Route 18 runs between Massarelos and Carmo suspended until further notice.


Route 22 a circular route from Carmo to Batalha (near the funicular) via Sao Bento station NO LONGER OPERATING owing to works to construct a new metro line. Expected to return to service in 2024.

All historic lines are included in the standard ANDANTE ticketing system, but if you pay cash on board it will cost €3 for one journey, €10 for two days unlimited journeys on all three routes. A tram museum ticket also includes rides on these routes. NB The ANDANTE TOUR 3 day and 7 day tickets are no longer valid on these old trams.

Printable leaflet with maps and all details of the trams http://www.portotramcitytour.pt/Porto-Tram-City-Tours.pdf

Football Stadiums in Porto
FC Porto play at the Estádio do Dragão, which is on Metro lines A, B, E and F. It is about 1.2km (3/4 mile) from Porto Campanhã main-line railway station. There are many bus routes in the area. The other major team in Porto, Boavista FC, play at the Bessa Stadium, which is in the Boavista district to the west of the city centre. Nearest Metro station (Francos) is about 600 metres away. Buses along the Avenida de Boavista at its junction with Rua de Pedro Hispano stop closer. Leixões FC play in the Estádio do Mar out at Matosinhos, reachable by metro from the city centre. The closest stop is called Estádio do Mar and is about 700 metres away.

Comments and updates
If you have any comments or updates for this page, I will be pleased to receive them by email.

I take no responsibility for any inconvenience caused as a result of later changes to times etc. This page is for general guidance only and you must check details before making commitments and decisions!
www.algarvebus.info