MAP OF THE GALÉ, SESMARIAS AND SÃO RAFAEL AREA OF ALBUFEIRA

My best effort to show the area with its shops, restaurants, cafés and bars. For bus times please go to http://www.algarvebus.info/030.htm

Click the map for full size. NB not all beach bars are shown. The larger supermarkets are open all day every day except 25th December and January 1st.
Opening hours at mini-markets vary but most, if not all, open all day in summer at least.
Map will be updated for summer 2019 during May. I do not include facilities inside hotels or resort complexes that may not be available to non-guests
The restaurant Enjoy has reverted to its former name Luau.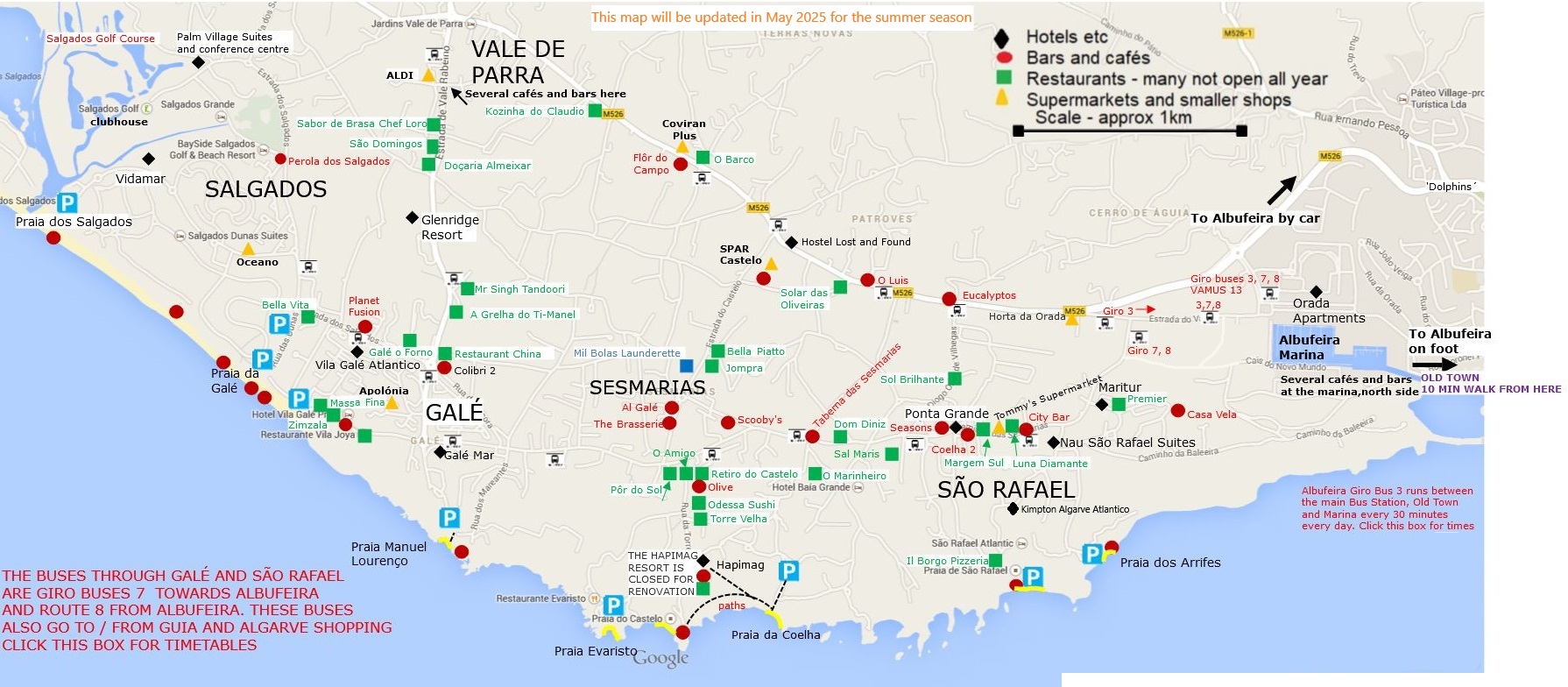 Back to the main page here
www.algarvebus.info